Yamaha Portable Gas Generator Price in Pakistan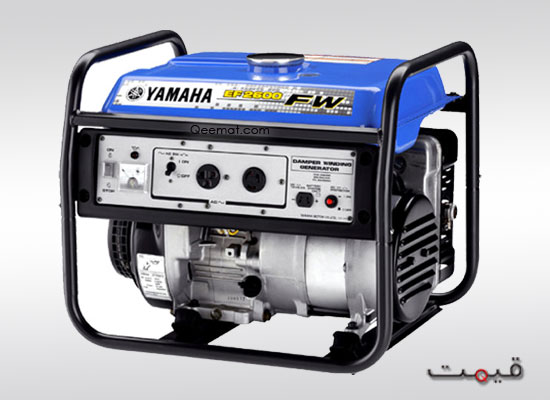 Yamaha Portable Gas Generator Price in Pakistan

Company :

Yamaha

Product Type :

Generator

Series :

Portable

Year :

2012

Price In Pakistan :

Rs. 58,000 To Rs. 420,000

Fuel Tank Capacity :

12.0 Liters To 44.0 Liters

Energy Consumption :

1.13 Liters To 4.9 Liters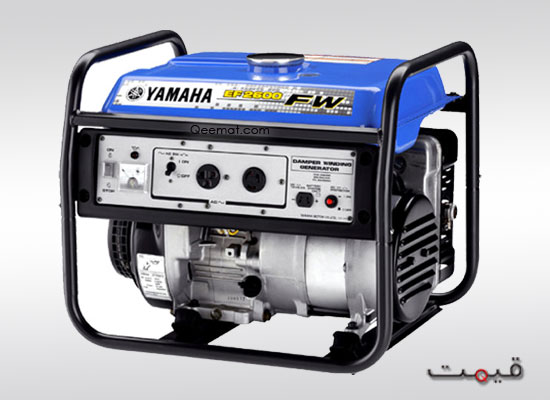 Prices
Rs. 58,000 (Pak Rupee)
Yamaha Portable Generator EF2600FW Features
Brushless
Voltage Regulator Condenser
Fuel Tank Capacity 12Liters
Fuel Consumption 1.13 Liters
Wide Range of Sizes
Economy and Durability
Damper winding system
Auto Decompressor
Circuit breaker system

Capacity: 18 Energy Savers (25W), 4 Fans (80w), 1 TV ( 20″and 120W), 1 Refrigerator (800W), 1 Washing Machine (500W)
Prices
Rs. 120,000 (Pak Rupee)
Yamaha Portable Generator EF5200EFW Features
Oil warning system
Voltage Meter
Fuel Tank Capacity 25Liters
Fuel Consumption 2.57 Liters
Auto choke system
Transportation Kit

Capacity: 18 Energy Savers (25W), 4 Fans(80w), 1 TV( 20″and 120W), 1 CD Player (100W), 1 AC (1.5 ton and 3000W), 1 Washing Machine (500W)
Prices
Rs. 110,000 (Pak Rupee)
Yamaha Portable Generator EF6600 Features
Fuel level gauge
Oil warning system
Fuel Tank Capacity 25Liters
Max Output 5.5 KVA
Fuel Consumption 3.3Liters
Voltage meter
Economy idle system
Voltage meter
Auto choke system

Capacity: 12 Energy Savers (25W), 5 Fans (80w), 1 TV ( 20″and 120W), 1 CD Player (100W), 1 AC (1.5 ton and 3000W), 1 MicroWave Oven (1000W), 1 Washing Machine (500W)
Prices
Rs. 158,000 (Pak Rupee)
Yamaha Portable Generator EF6600E Features
Fuel Tank Capacity 25Liters
Max Output 5.5 KVA
Fuel Consumption 2.7 Liters
Auto choke system
Economy and Durability
Electronic Circut Breaker

Capacity: 12 Energy Savers (25W), 5 Fans(80w), 1 TV( 20″and 120W), 1 CD Player (100W), 1 AC (1.5 ton and 3000W), 1 MicroWave Oven (1000W), 1 Washing Machine (500W)
Prices
Rs. 382,000 (Pak Rupee)
Yamaha Portable Generator EF6300iSE Features
Auto choke system
Remote starter Kit
Fuel Tank Capacity 25Liters
Max Output 6.3 KVA
Fuel Consumption 3.3 Liters
AC Plug
Economy idle system
Transportation kit
Auto choke system

Capacity: 14 Energy Savers (25W), 4 Fans(80w), 1 TV( 20″and 120W), 1 Refrigerator (800W), 1 AC (1.5 ton and 3000W), 1 Computer (500W), 1 Washing Machine (500W)
Prices
Rs. 420,000 (Pak Rupee)
Yamaha Portable Generator EF12000E Features
Circuit breaker system
Economy idle system
Fuel Tank Capacity 44.0Liters
Max Output 10 KVA
Fuel Consumption 4.9 Liters
Auto choke system
Transportation Kit
Electronic Circut Breaker

Capacity: 40 Energy Savers (25W), 14 Fans(80w), 1 CD Player (100W), 1 TV( 20″and 120W), 1 Refrigerator (800W), 1 Freezer (600W), 2 AC (1.5 ton and 3000W), 1 Computer (500W), 1 Washing Machine (500W)
Yamaha Portable Gas Generator Review
Gas generator price in Pakistan has been controlled because of cheaper Chinese brands. Gas generators have been the most economical solution for energy shortfall and electricity problems in Pakistan. Yamaha is a well-known name in the industry famous for providing state of the art, safe and reliable electrical generators at an affordable price in Pakistan. It is manufacturing different types of gas generators, which are portable and low weighed. They can be easily transported from one place to the other.
Noise is one of the major concerns of generators; however, these gas generators produce very low sound without affecting the production quality. Voltage meter is provided, which allows easy reading of the voltage output. The circuit breaker shuts off the power supply in case of sudden power surge and helps avoid damage of electrical appliances running on the generator.
The product line of Yamaha portable gas generators includes 9 models with power production capacity ranging from 2.3KVA to 6.3KVA. The first portable model from Yamaha is EF2600 FW, which has a max production capacity of 2.3 KVA is can provide enough electricity to power up 18 energy savers, 4 fans, 1 refrigerator, 1 TV, DVD Player and a washing machine. With economical price and efficient gas consumption, it is good. EF5200FW has a power generation of 4.5 KVA and provides enough energy to run all major home appliances along with a 1.5-ton air conditioner.
Similarly, EF6600 and EF6600E have the same max power capacity of 5.5 KVA and can run an additional microwave oven along with other home appliances. The last model with highest power production capacity is EF6300iSE, which can produce up to 6.3 KVA of power capacity. It can be easily labeled as best portable gas generator in an affordable price in Pakistan for producing a high amount of energy in a very economical gas consumption.