Chery QQ3 Price in Pakistan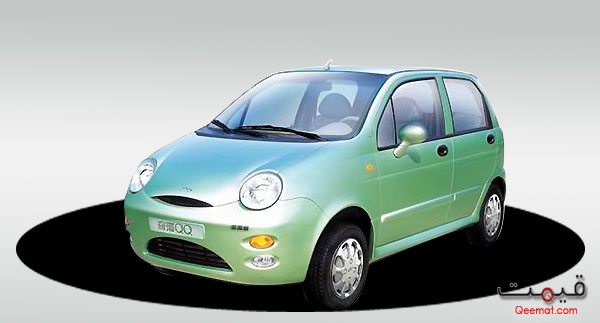 Chery QQ3 Price in Pakistan

Company :

Chery

Model :

QQ3

Year :

2011

Price In Pakistan :

Rs. 628,000

Colors :

Available in 10 Colors

Transmission :

Manual

Fuel System :

Multi Point Electronic Fuel Injection System (MPFI

Steering System :

Power Steering
Chery QQ3 Prices

Chery QQ3 0.8L Comfort Price in Pakistan

628,000 (Pak Rupee)
Chery QQ3 Review
When we talk about cars with extra efficiency, the first thing that comes to our mind is the car's fuel efficiency and how much it will cost to manage the car. This is one of the many crucial factors to judge whether a car is efficient enough or not. Cherry QQ 0.8L Comfortable is not only comfortable as its name suggests, but also it gives optimum distance coverage with only 35 liters of petrol. This turns this mini wonder into a super fuel efficient car on the block. It has a 5 person seating capacity. A mini cute family car that has all the features that can make you buy this car. With air-conditioned and premium seat fabric covers interior, this car is even more attractive and good enough for a small car of this budget and class. Really an appealing feature for the buyers.
Cherry QQ 0.8L Comfortable is a medium range care with so many distinctive features that has made this car quite popular among many middle class buyers. Beside the cute and cuddly look, it is one of the smart cars available currently in the local markets.
Features:
Transmission
Cherry QQ 0.8L Comfortable has an easy manual transmission with 5 gears. Good enough to accelerate swiftly.
Engine
It has a 800cc engine displacement.
Fuel Efficiency
A Multi Point Electronic Fuel Injection System is embedded in the Cherry QQ 0.8L Comfortable. A high performance has been noted in its fuel efficiency.
Entertainment
Cherry QQ 0.8L Comfortable is also packed with entertaining kits like AM/FM Radio and a cassette player. A CD player with good quality speakers. An attraction to the music lovers.
Safety Measures
The car is smart enough with its security features. It has immobilized anti breaking system adds up to its efficiency in the breaking department of the car. Also it has a central locking system as well which is very good when you have little ones with you in the car. It helps in efficient control over the locking of the doors. And can avoid any big mishap or accidents.
Also the air bag installation in the car for driver/passenger seats is a great feature in terms of security. The driving habits in today's hustle bustle and conjested traffic, it is a must to have air bag embedded in the car.
Why Choose Cherry QQ 0.8L Comfortable?
Cherry QQ 0.8L Comfortable has created a substantially large market since its launch and it is generating more buyers with its cute and smart look and features. Specially the fuel efficiency has dragged buyers towards itself. The car is available in many attractive colors that really suits the body and shape. Some of the most popular ones are Apricot Yellow, Flan Red, Green, Blue and many other shades of these colors.
Chery QQ3 Features
5 Speed Manual Transmission
Air Conditioner
Power Windows
Power Assisted Steering
Air-Bags (Driver)
800 cc Displacement
Multi Point Electronic Fuel Injection System
Traction Control
AM/FM Radio
Cassette Player
Central Locking
5 Persons Seating Capacity
35 Lliters Fuel Tank Capactiy