Haier Refrigerators | Haier Refrigerator Prices in Pakistan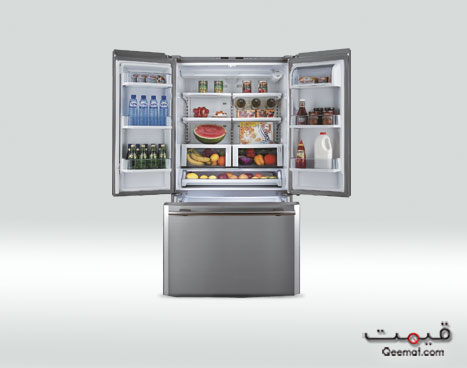 Haier Refrigerators | Haier Refrigerator Prices in Pakistan

Company :

Haier

Product Type :

Refrigerator

Cooling System :

Direct or Frost Free Cooling

Price In Pakistan :

Rs. 24,500 To Rs. 136,000

Colors :

Silver/DM/Beige

Body Type :

French Door, Top Mount Refrigerator

Weight :

40 Kg To 130 Kg

Display :

LCD Panel

Energy Consumption :

0.98 (kWH/24h) - 1.80 (kWH/24h)
Prices
Rs. 24,500 (Pak Rupee)
Haier HRF-155 Refrigerator Features
Energy Sufficient up to 30%
Super Performance up to 50 C
Super Quiet
D-Frost Water Evaporated Pan
Direct Cooling System
1.10 (kWH/24h) Energy Consumption
40 Kg Weight
140 Liters Capacity (105 Fridge and 35 Liters Freezer Capacity)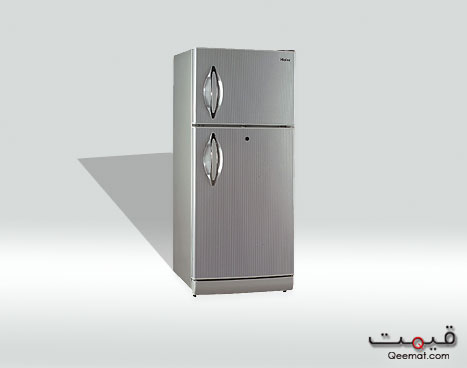 Prices
Rs. 32,000 (Pak Rupee)
Haier HRF-270BSS Refrigerator Features
Energy Sufficient up to 30%
Super Performance up to 50 C
Super Quiet
D-Frost Water Evaporated Pan
Direct Cooling System
1.20 (kWH/24h) Energy Consumption
58 Kg Weight
261 Liters Capacity (193 Fridge and 68 Liters Freezer Capacity)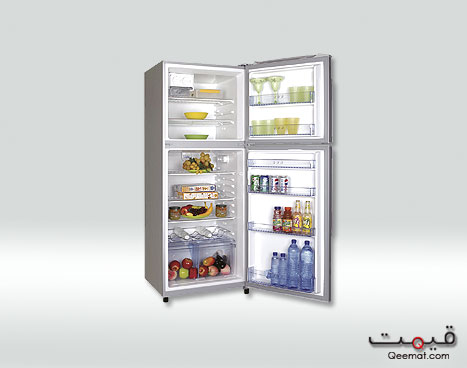 Prices
Rs. 35,000 (Pak Rupee)
Haier HRF-300M Refrigerator Features
4-Dimensional Super Fast Direct Cooling
Semi-Automatic Ice Maker
VC-Retaining Technique
Fuzzy Mode
Removable Door Seal
Wide Body with Cabinet 660mm Width
Cool Pack Design
1.50 (kWH/24h) Energy Consumption
65 Kg Weight
292 Liters Capacity (184 Fridge and 108 Liters Freezer Capacity)
Prices
Rs. 33,500 (Pak Rupee)
Haier HRF-320 Refrigerator Features
Energy Sufficient up to 30%
Super Performance up to 50 C
Super Quiet
D-Frost Water Evaporated Pan
Direct Cooling System
1.30 (kWH/24h) Energy Consumption
64 Kg Weight
295 Liters Capacity (227 Fridge and 68 Liters Freezer Capacity)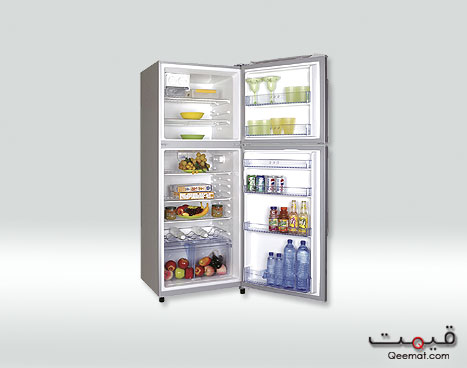 Prices
Rs. 40,500 (Pak Rupee)
Haier HRF-380H Refrigerator Features
Twin System Digital LCD Temperature Control
4-Dimensional Super Fast Direct Cooling
Semi-Automatic Ice Maker
VC-Retaining Technique
Fuzzy Mode
Removable Door Seal
Wide Body with Cabinet 660mm Width
Cool Pack Design
1.60 (kWH/24h) Energy Consumption
75 Kg Weight
384 Liters Capacity (252 Fridge and 132 Liters Freezer Capacity)
Prices
Rs. 39,000 (Pak Rupee)
Haier HRF-340H Refrigerator Features
Twin System Digital LCD Temperature Control
4-Dimensional Super Fast Direct Cooling
Semi-Automatic Ice Maker
VC-Retaining Technique
Fuzzy Mode
Removable Door Seal
Wide Body with Cabinet 660mm Width
Cool Pack Design
1.60 (kWH/24h) Energy Consumption
70 Kg Weight
344 Liters Capacity (213 Fridge and 132 Liters Freezer Capacity)
Prices
Rs. 63,000 (Pak Rupee)
Haier HRF-833F Refrigerator Features
Multi Air Flow Booster
Frost Free Cooling System
Nano Ferrite Filter
Platinum Ion Deodorizer
Humidity Control
Vitamin C Fresh
Double Fan System
25% Energy Saving
Clean Air
1.80 (kWH/24h) Energy Consumption
70 Kg Weight
328 Liters Capacity (85 Fridge and 243 Liters Freezer Capacity)
Prices
Rs. 129,000 (Pak Rupee)
Haier HRF-662 Gray Refrigerator Features
Exterior Water & Ice Dispenser
Multi-air Cooling System
Adjustable Tempered Glass Shelves
Easy-side Fresh Food Storage
Frost Free Cooling
0.98 (kWH/24h) Energy Consumption
121 Kg Weight
520 Liters Capacity (325 Fridge and 195 Liters Freezer Capacity)
Prices
Rs. 105,000 (Pak Rupee)
Haier HRF-660 Gray Refrigerator Features
Exterior Water & Ice Dispenser
Multi-air Cooling System
Adjustable Tempered Glass Shelves
Easy-side Fresh Food Storage
Frost Free Cooling
Special Separate Room for Dairy or Medicine
0.98 (kWH/24h) Energy Consumption
121 Kg Weight
520 Liters Capacity (325 Fridge and 195 Liters Freezer Capacity)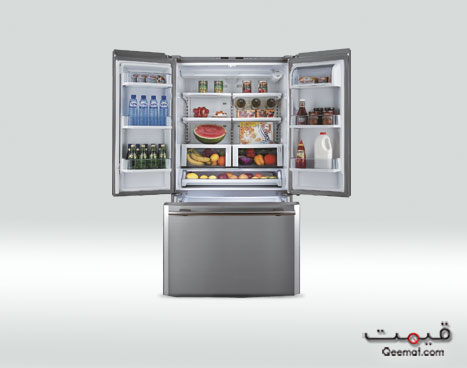 Prices
Rs. 136,000 (Pak Rupee)
Haier HRB-702F/SS Refrigerator Features
Three dimension, double air curtain refrigerator
Cheese boxes of coordinated type
Freely contracted and extended wine rack
Adjustable spill-proof shelves
Super-big twins box
Full width Deli tray
Automatic ice making
158L super-big freezing chamber
Cascade type slide rail
1.38 (kWH/24h) Energy Consumption
130 Kg Weight
588 Liters Capacity (408 Fridge and 180 Liters Freezer Capacity)
Haier Refrigerators Review
Introduction
Haier started as refrigerator manufacturing company in 1984. They produced high quality products and soon gained enough of the market share worldwide and by now they are selling their products in more than 160 countries. Haier is basically a Chinese based company which has gone global and they made their way to Pakistan by making a joint venture with Ruba; a Pakistani electronics company.
Range of Home Appliances Available
Haier has successfully launched many home appliances in the market. Their offerings include a range of home appliances from Air Conditioners, Washing Machines, Televisions, microwave Ovens to Refrigerators.
Leading Technology
Haier has best professionals responsible for research and development work in haier Company ant they improve the technology of Haier every moment. It has incorporated the finest technology in the home appliances they are offering.
Customers' no. 1 Choice
Haier has become customer's no. 1 choice within a short span of time and the reason for this is their quality products and efficient after sales service. Whenever you need to fix any problem that may arise in your home appliance, Haier after sales service staff is there to help you out in this. They will either change the spare part or may even repair it as the need may.
Innovation in Designs
There are many brands available out there in the market which sells home appliances. They all look similar to a greater extent. The best thing about haier is that their products look great in appearance. Their innovative designs and ever coming new models of the products is a fascinating thing about haier and its products.
Competitive Prices
Haier has offered its products in Pakistani market at competitive prices. Their quality is far better than the products being locally produced here in Pakistan. If you compare the prices you will find the prices of haier not very high. Haier Company is offering superb quality of products in a very reasonable price.