LG DVD Prices in Pakistan | LG Video Prices
LG DVD Prices in Pakistan | LG Video Prices

Company :

LG

Product Type :

DVD

Year :

2012

Price In Pakistan :

Rs. 4,100 To Rs. 4,400

Capacity :

1 Disc

Colors :

Black

Size :

430x44x190mm / 360x35x195mm

Additional Features :

DivX Playback, Auto Power Off, JPEG Slide Show and Parental Lock
Prices
Rs.4,400 (Pak Rupee)
LG BD660 Video Features
LG SimpLink™ Connectivity
LG Remote Ready
USB Direct Recording
HD DivX & MKV Playback
External USB HDD Playback
DLNA (Digital Living Network Alliance) / CIFS
NetCast™ Entertainment Access
Blu-ray Disc Playback
YouTube
LAN port
Picasa Photos
Dolby True HD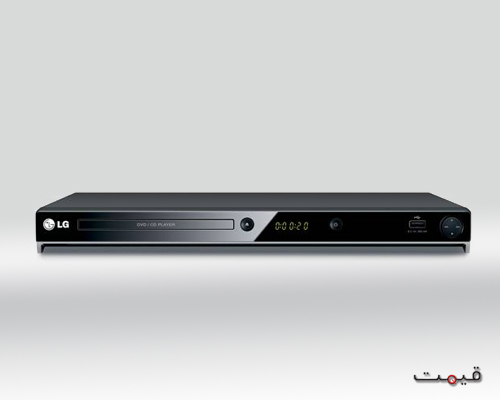 Prices
Rs.4,100 (Pak Rupee)
LG DV552 Video Features
Graphic User Interface
DTS Digital Out
Dolby Digital 2 ch Downmixed Audio Out
Quick Play
Digital Coaxial
5.1 Ch Digital Out
USB 2.0
DivX Playback
Progressive Scanning
JPEG Slide Show with MP3 Play
Component Video out
DVD/ACD/MP3/JPEG/WMA Playback
Prices
Rs.4,300 (Pak Rupee)
LG DV550 Video Features
DivX Playback
Progressive Scanning
DVD ± R/RW
DVD Dual Layer
XviD
Digital /Analogue Conversion
Dolby Digital 2 Chan. Down Mix
Prices
Rs.4,400 (Pak Rupee)
LG DV480 Video Features
DivX Playback
Progressive Scanning
Language
DVD-RW(VR Mode)
Graphic User interface
Video out – Component RCA type(Y/Pb/Pr)
USB
Prices
Rs.4,250 (Pak Rupee)
LG DV492 Video Features
Video DAC
DVD-RW(VR Mode)
DVD-R/-RW(Video Mode)
Graphic User interface
RCU – Tool
Video out – Component RCA type(Y/Pb/Pr)
LG DVD Players Review
In this century, DVD player have become the necessity; it is in every home and workplace. LG has introduced some new DVD players in the market.
The DVD player model no BD 660 from LG has some unique feature and is a blue ray player. Blue ray is the new format of an optical disc that allows massive storage and is developed by electronics companies like apple, Samsung and Sony in collaboration with blue ray disc association. Usually people want an affordable DVD player so its price is very reasonable it compared to its features. This player has some distinguish features such as it has different connectivity ports and has high quality HD Video features in it. The user can directly record anything through USB because its connectivity is very easy. A unique feature of this models it that it has a YouTube feature, which is fun to use.
There is another DVD player by LG, model number DV 5. It is a few hundred rupees lower in cost however has equally compelling features. The video features are amazing. It has a digital coaxial and with an USB port 2.0 it is now dual in it purpose. Through this player user can play highest quality videos from internet and enjoy a great resolution with DivX. It has a glossy surface with a progressive scanning.
So now let's discuss some of the features of the new model of LG DVD player, which is DV 550. Some of the features are the old one, but some are new like it has the same DivX playback and progress scanning in it. Player has a multiple playback option in it and even supports JPEG format for slideshows. It is very user friendly. DV 550 also has a digital and analogue conversion in it. It has a very good audio capability like it has Dolby digital 2 chan. It price is not that much expensive in terms of its features.
The other DVD player of LG is DV 480; one feature is very similar it also has a DivX playback even the same progressive scanning is installed. It comes with a wireless remote, which is very easy for the user. There is a USB port. There is not much price difference, if compared with other ones.
Yet LG has another DVD player, which is tagged as DV 492, which is very affordable. The price of this player is given above. This has some unique features in such as it has RCA type component. It almost the same qualities like previous versions have but just few components are different.
Over all LG DVDs, players are very reasonably priced especially in Pakistan; the prices are from Rs 4000 to 4500. It has now become very easy to watch movies through these players just one click and the movie starts.