LG Home Theater System Price in Pakistan
LG Home Theater System Price in Pakistan

Company :

LG

Product Type :

Home Theater System

Year :

2012

USB Play :

Yes

Price In Pakistan :

Rs. 27,000 To Rs. 29,400

Display :

DVD Home Theater System

Additional Features :

FM/RDS Radio, Windows Media Compatible
Prices
Rs. 29,300 (Pak Rupee)
LG HT905TA Home Theater System Features
DVD Home Theatre System with Wireless Rear Speakers
Supports 1080p up scaling
In-built iPod/ iPhone dock for rich sound
radio or auxiliary with the touch of a button
USB flash memory from CD
5 ch surround
Prices
Rs. 27,400 (Pak Rupee)
LG HT355SD Home Theater System Features
VSM (Virtual Sound Matrix)
USB Direct Recording
DivX Playback
USB Plus
Maximum Playback Compatibility Divx/DVD+R/RW/CD-RW/MP3/WMA/JPEG
Subwoofer
RCA Code(Audio), Red/White, 2P
DVD(NTSC)
TV Sound Mode(News, Drama, Sports, Game, Music, Movie)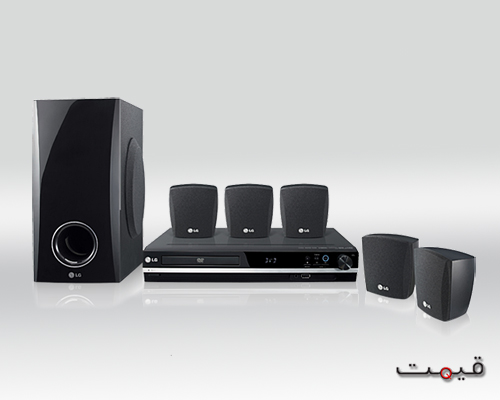 Prices
Rs. 28,300 (Pak Rupee)
LG HT353SD Home Theater System Features
USB Direct Recording
VSM (Virtual Sound Matrix)
DivX
MP3 CD-R/RW
Windows Media Compatible
Dolby Digital Pro-Logic II
Portable In
Progressive Scanning
USB Direct Recording
VSM Plus
Video – MPEG4 AVC(H.264)
Subwoofer
USB Recording(x2, CD only)
Prices
Rs. 27,000 (Pak Rupee)
LG HT534TN Home Theater System Features
USB Recording(x2, CD only)
FM Antenna
DVD Home Theater System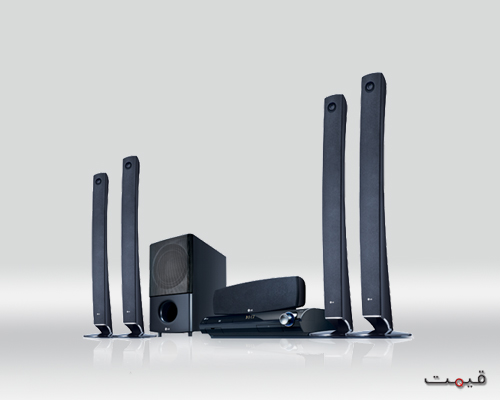 Prices
Rs. 29,500 (Pak Rupee)
LG HT904TA Home Theater System Features
VSM (Virtual Sound Matrix)
iPOD® Connectivity
Dolby Digital Pro-Logic II
1000W Output
1080p Up-Conversion
DivX Playback
HDMI
iPod Connectivity
Simplink
USB Recording(x2, CD only)
Video – MKV
iPod direct dock
LG Home Theater System Review
LG has a variety of wide range of home theaters. LG home theaters are known for its quality. One can enjoy listening songs and watch movies through them. In 2012 LG launched a huge range of home theater systems worldwide. This system can enhance the beauty of the home.
One of the LG home theaters is HT905TA. Its price is mentioned above. This theater has a wireless speaker, which enhances its sound quality to an amazing level. This version supports video 1080p up scaling. It has inbuilt iPhone and iPod dock. The radio option is there and the system is touch. Other than that it has a USB flash memory from CD. After reading its features no one can say it is expensive; it can change the look of the home.
There is another model of DVD home theater from LG it is LG HT355SD, its price is a little lower than the one discussed above. However, most of the features of this system are similar to the previous one; there are a few random differences as well. User can record everything from it through the USB. It has a virtual sound matrix in it. It has DivX playback, like LG DVD Players have. There are different sound mode in it, to watch some play switch to play mode or to listen to some songs switch its mode to Songs. It is a multi functional home theater.
One another version of LG home theater which is HT353SD; the price is mentioned above. There are lots of features in it some are similar to the previous model. You can Direct record through USB; the subwoofer is present in it. Some features from older version are still present such as virtual sound matrix, DivX playback and progressive scanning. It has window media compatibility. This system is portable it could be taken anywhere in the home. MP3 CD can be easily listened through it. Home theater is incomplete without these features.
The other DVD home theater of LG is HT534TN. So the features are almost the same but every new model has something different in it and the difference makes the consumer to buy it. The features are the same just there is an addition of FM antenna in it through which one can enjoy listening to the radio.
The last model of LG HT904TA has iPod connectivity with it. Even this version has a video facility in it , that make it stand out in other models. It has a 1000W output. Other features are the same as previous models. Its price is higher than most of the home theaters, however, it is also the best.
The home theaters discussed above have the same price in Pakistan. These home theaters can change the environment of the home; it has rich picture and sound quality.