Samsung Wave Y S5380 Price in Pakistan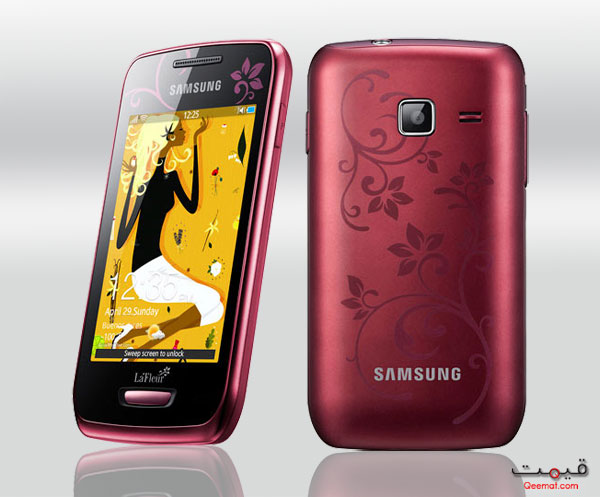 Samsung Wave Y S5380 Price in Pakistan

Company :

Samsung

Product Type :

Cell Phone

Model :

Wave Y S5380

Year :

2012

Screen Size :

320 x 480 pixels, 3.2 inches

Price In Pakistan :

Rs. 22,800

Camera :

2 MP, 1600x1200 pixels

Operating System :

Bada OS, v2.0

Colors :

Black

Memory :

150 MB storage
Samsung Wave Y S5380 Prices

Samsung Wave Y S5380 Price in Pakistan

22,800 (Pak Rupee)
Samsung Wave Y S5380 Review
The world is changing everyday with the every new technological advancement. They make huge impacts on social, psychological and economic aspects of our lives. When we talk about society, prestige status and belongings have a huge role to play in our societal lives. We have to have certain commodities and tangible possessions to make a silent statement in our societal premises.
Mobile phones have certainly become very important in this regard. If you carry a stylish, newer and expensive mobile phone, you feel confident and others, who notice you, admire you.
Samsung is a Korean company and its mobile phone division understands all these facts. They are entirely aware of the social perspectives involved in manufacturing such mobile phones which become the heartbeat of the users.
The new mobile phone designed and sent in the market by Samsung is Samsung Wave Y S5380. The phone has a perfect offering for a special target market. Those who could not afford expensive android touch phones with higher prices can get nearly everything in Samsung Wave Y S5380. This mobile phone is capable of satisfying your social and personal needs. It has a Bada v2.0 operating system which is running on 832 MHz central processing unit.
Other hardware features include accelerometer and proximity sensors. These specifications are not over promising but surely satisfactory. The lowest point of this mobile phone is perhaps its camera. It merely has a 2.0 mega pixels camera which is absolutely pathetic in such a product.
It has 3.2 inches TFT capacitive touch-screen which is a plus. On the front there is a screen and nothing more except a home button. It has volume rocker and power buttons on the sides and 3.5 mm audio jack and microUSB charging port above and below the phone respectively.
Other important features include 3G, WLAN, GPRS, EDGE, Bluetooth, NFC, microUSB, Radio, java, music player etc.
The phone has nearly everything other than a poor camera which can be traded off if you are not a big fan of cameras. It has got a very good connectivity feature which enables to stay connected wherever you are.
Samsung Wave Y S5380 Picture
Samsung Wave Y S5380 Features
102.4 g Weight
320 x 480 pixels, 3.2 inches Screen Size
microSD, up to 32GB, 2 GB included
Internal Memory 150 MB storage
2 MP, 1600×1200 pixels
Dimensions 110 x 58.2 x 12.3 mm
bada OS, v2.0
Wi-Fi 802.11 b/g/n, Wi-Fi Direct, Wi-Fi hotspot
832 MHz processor
Standard battery, Li-Ion 1200 mAh
Talk Time Up to 6 h 40 min
Standby Up to 570 h
Touchscreen mob

C3330 Champ 2 is a featured phone which is not officially announced by Samsung. Samsung C3330 Champ 2 Price in Pakistan will be adjusted in accordance with its specifications. It is expected that Samsung C3330 Champ 2 will not be an expensive handset. Like Samsung C3300K Champ, Samsung C3330 Champ 2 is using a 2.4 inches…

Samsung C3520 is a flip shaped handset which has its own attraction with its four fabulous and eye catching colors. Samsung C3520 is not officially announced yet, but it can be hope that it will be launched after a short period of time. Samsung C3520 Price in Pakistan is set at affordable range because…

Samsung Galaxy S II HD LTE Price in Pakistan may not be too meek as it carries precious properties. Samsung Galaxy S II HD LTE is announced recently that is supposed to knock down all the previous records with its wild performance. Samsung Galaxy S II HD LTE is TFT capacitive…