Sony DVD Players Price in Pakistan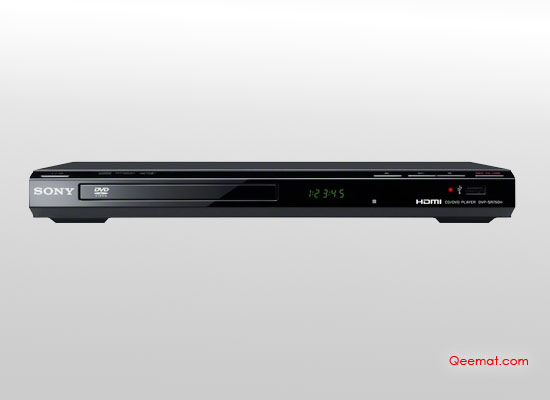 Sony DVD Players Price in Pakistan

Company :

Sony

Product Type :

DVD Players

Series :

Digital Video Processor (DVP)

Model :

NS648P, SR750HP and NS758HP

Year :

2012

Price In Pakistan :

Rs. 5,300 To 7,100

Colors :

Black

Weight :

1.1kg and 1.6kg
Sony DVD Players Prices

Sony DVP-NS648P Price in Pakistan

5,300 (Pak Rupee)

Sony DVP-SR750HP Price in Pakistan

5,400 (Pak Rupee)

Sony DVP-NS758HP Price in Pakistan

7,100 (Pak Rupee)

Sony DVD Players Review

Since its inception in 1946 to today, Sony has become one of the largest electronic conglomerates in the world. It is considered to be one of the outstanding and leading manufacturers of electrical equipments that encircle so many HiFi audio video, and other home and professional appliances. Sony's line of DVD players, car speakers, subwoofers, amplifiers and enclosed systems provide excellent performance at a reasonable price. DVD players are the most selling and demanding product that it is manufacturing. They are available in latest designs and technology. DVP-NS648P, DVP-SR750HP and DVP-758HP are the latest models available in the market with reasonable prices without compromising any quality or reliability. These Sony DVD players are the blend of many features like, CD/DVD player, USB ports, Xvid MP3 and JPG playback; MP3 ID3 tags lyrics, WMA, AAC and LPCM playback, Cyber shot movie play back, Multi disk resume that can allow you ample space to run as many as 6 discs at a time and progressive scan technology. It is a vital part of these DVD players that displays movie images using twice the amount of image date to reproduce each frame action to full potential. In short, if you buy it, that means you have everything in a single box. Now, you can boost yourself and experience exceptional performance and long lasting multimedia versatility. Live with the most entertaining features.
Sony Sony DVD Players Features
DVD-Video/CD/Video CD/SVCD
High Speed Search
Digital Output (Linear PCM)
6 Discs Multi-Disc Resume
Component Video Output
The facility of childlocks prevent these DVD systems from your naughty Children
Background Graphics can attract you
Available in Black Color
Fast/Slow Play with Audio
Availability of Coaxial Digital Output
TV Type Default Setting