Sony LCD TV Prices in Pakistan
Sony LCD TV Prices in Pakistan

Company :

Sony

Product Type :

LCD TV

Screen Size :

32, 40, 46 and 52 Inches

Display Resolution :

1366 x 768 pixles or 1080p

Price In Pakistan :

Rs. 48,000 To Rs. 413,500

Colors :

Black

Body Type :

Flat TV

Weight :

12 Kg To 33.9 Kg

Display :

LCD-LED

Timer :

On/Off and Sleep Timer
Prices
Rs. 69,500 (Pak Rupee)
Sony Bravia W550 Series KLV-32W550 TV Features
32 Inches LCD Screen Size
Weight with Stand is 14.2 Kg
BRAVIA Engine 3
Live Colour
Motionflow 100Hz
Video Data Quality of High Definition 1080p
4.5 Times More
MPEG Noise Reduction
Intelligent Picture
BRAVIA Sync
HDMI x 4
Prices
Rs. 138,250 (Pak Rupee)
Sony Bravia W550 Series KLV-40W550 TV Features
40 Inches LCD Screen Size
Weight with Stand is 19.5 Kg
BRAVIA Engine 3
Live Colour
Motionflow 100Hz
Full HD 1920 x 1080 Display Resolution
PC Power Management
MPEG Noise Reduction
Intelligent Picture
BRAVIA Sync
HDMI x 4
Prices
Rs. 184,500 (Pak Rupee)
Sony Bravia W550 Series KLV-46W550 TV Features
46 Inches LCD Screen Size
Weight with Stand is 22.6 Kg
BRAVIA Engine 3
Live Colour
Motionflow 100Hz
Full HD 1920 x 1080 Display Resolution
PC Power Management
MPEG Noise Reduction
Intelligent Picture
BRAVIA Sync
HDMI x 4
Prices
Rs. 76,000 (Pak Rupee)
Sony Bravia V530 Series KLV-32V530 TV Features
32 Inches LCD Screen Size
Weight with Stand is 12 Kg
Full Digital Image Processor BRAVIA Engine 3
Dynamic, Natural, Clear Voice, Mode Memory, Simulated Sound
3D digital noise reduction
Full HD 1920 x 1080 Display Resolution
Channel Jump
MPEG Noise Reduction
Intelligent Picture
Energy Star® Compliant
HDMI x 4
Prices
Rs. 108,000 (Pak Rupee)
Sony Bravia V530 Series KLV-40V530 TV Features
40 Inches LCD Screen Size
Weight with Stand is 17.3 Kg
Full Digital Image Processor BRAVIA Engine 3
Dynamic, Natural, Clear Voice, Mode Memory, Simulated Sound
3D digital noise reduction
Full HD 1920 x 1080 Display Resolution
Channel Jump
MPEG Noise Reduction
Intelligent Picture
Energy Star® Compliant
HDMI x 4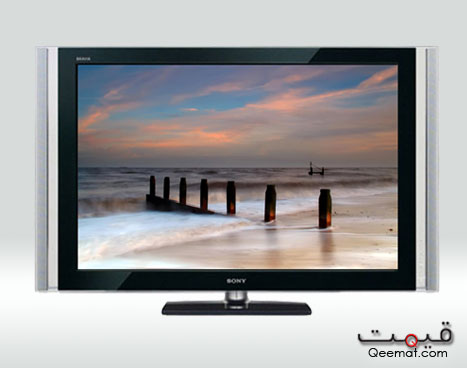 Prices
Rs. 290,900 (Pak Rupee)
Sony Bravia X450 Series KLV-40X450 TV Features
40 Inches RGB Dynamic LED
Motionflow ™ 100Hz
BRAVIA Engine 2 PRO
3DLNA (Digital Living Network Alliance)
Full HD 1920 x 1080 Display Resolution
XMB ™ (XrossMediaBar)
PhotoTV HD
Picture Frame Mode
USB Photo Viewer
Motionflow PRO
Prices
Rs. 413,500 (Pak Rupee)
Sony Bravia X450 Series KLV-46X450 TV Features
46 Inches RGB Dynamic LED
Motionflow ™ 100Hz
BRAVIA Engine 2 PRO
3DLNA (Digital Living Network Alliance)
Full HD 1920 x 1080 Display Resolution
XMB ™ (XrossMediaBar)
PhotoTV HD
Picture Frame Mode
USB Photo Viewer
Motionflow PRO
Prices
Rs. 170,900 (Pak Rupee)
Sony Bravia WE5 Series KLV-40WE5 TV Features
40 Inches LCD Screen
Weight 21 kg
Sky High Definition Compatible
Colour Temperature Control
Full HD 1920 x 1080 Display Resolution
Bravia Engine 3 processing
Motionflow 100Hz Processing
Real Colour Engine
AppliCast Online Access
Integrated Freeview Tuner
Prices
Rs. 156,000 (Pak Rupee)
Sony Bravia V550 Series KLV-46V550 TV Features
46 Inches LCD Screen
Weight 25.7 kg (With Stand)
Sky High Definition Compatible
MPEG Noise Reduction
Full HD 1920 x 1080 Display Resolution
Bravia Engine 3 processing
Motionflow 100Hz Processing
PC Power Management
BRAVIA Sync
Integrated Freeview Tuner
Prices
Rs. 222,000 (Pak Rupee)
Sony Bravia V550 Series KLV-52V550 TV Features
52 Inches LCD Screen
Weight 33.9 kg (With Stand)
Sky High Definition Compatible
MPEG Noise Reduction
Full HD 1920 x 1080 Display Resolution
Bravia Engine 3 processing
Motionflow 100Hz Processing
PC Power Management
BRAVIA Sync
Integrated Freeview Tuner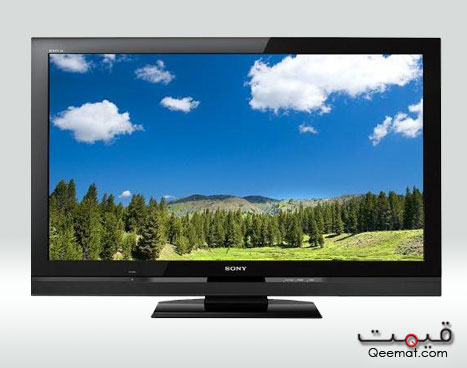 Prices
Rs. 84,500 (Pak Rupee)
Sony Bravia S550 Series KLV-40S550 TV Features
40 Inches LCD Screen
Weight 19 kg
Sky High Definition Compatible
MPEG Noise Reduction
Full HD 1920 x 1080 Display Resolution
Bravia Engine 3 processing
Motionflow 100Hz Processing
Multiple Language Display of English; Español and Français
BRAVIA Sync
Energy Star® Compliant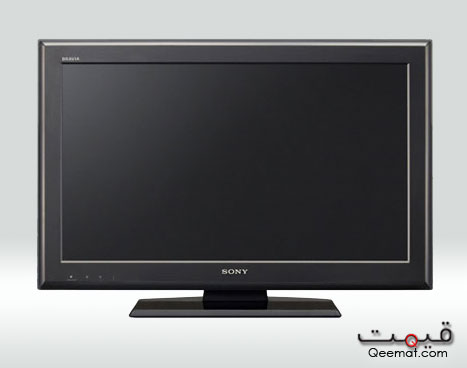 Prices
Rs. 54,000 (Pak Rupee)
Sony Bravia S530 Series KLV-32S530 TV Features
32 Inches LCD Screen
Weight 13.1 kg
Power Saving Modes
MPEG Noise Reduction
Display Resolution HD Ready 1366 x 768
Video Processing BRAVIA Engine 3
Intelligent Picture
OSD Language English, Traditional Chinese, Arabic, Persian, Vietnamese, Thai
Surround Simple Surround
On/Off Timer
Prices
Rs. 48,000 (Pak Rupee)
Sony Bravia T550 Series KLV-32S530 TV Features
32 Inches LCD Screen
Weight 12.4 kg
Power Saving Modes
MPEG Noise Reduction
Display Resolution HD Ready 1366 x 768
Video Processing BRAVIA Engine 3
Intelligent Picture
OSD Language English, Traditional Chinese, Arabic, Persian, Vietnamese, Thai
HDMI™ / Audio In 2 (Rear)
FM Radio
On/Off Timer
Sony LCD TV Review
Introduction
Television is an integral part of any modern society these days. It has become a multi-dimensional source of entertainment, information, knowledge, awareness, time pass and most importantly television has become an opinion leader in the modern world. In a research conducted by an American university it has been revealed that watching television is the most probable activity of 75% of people in their leisure time. As the time has passed by we have witnessed many generations of television sets. They evolved gradually from the bigger box like black & white prototypes to the slimmer color screen versions.
But a time has come when we are finally ready to give a farewell to our old companions and bring home a latest multi-functional LCD (liquid crystal display) or LED (light emitting diodes) screens.
Sony is considered as the finest television manufacturer in the whole world. After an intense degree of research and developing a specific skill pool which has led it to perfection, Sony has advanced a lot to explore new horizons in the field of electronic engineering and production of top class electronic products for its customers.
The credit goes to the extremely talented and highly funded R&D (Research and Development) department of Sony Corporation. Sony is believed to pour in excess of 50% of their profits in the R&D department.
Product Description
Sony has attained another milestone towards their dream to provide this world with ever innovative and ground breaking technological products. Yes! We are referring here to the latest commotion called Sony Bravia.
Bravia is a superb series of television sets and LCDs which blesses you with an eventual experience to discover the world of television. Sony Bravia's LCD televisions have certainly created a trill among the television lovers and a rapid change in the customer choices can easily be noticed in the market.
Sony has given a wide range of assortment to its customers to cater their needs in a more efficient and comprehensive way. That is the reason we observe different variants and models of these LCDs in the electronic stores.
Each of these models is having a USP (unique selling proposition) which has a special attraction for the special customers according to their needs. Better quality Imaging, most up to date technology and less power consumption are some amazing features of these new LCD TVs. Prices of Sony Bravia in Pakistan and other Sony LCD TVs are provided in our review.
Conclusion
No other company is as innovative and skilled as Sony in the field of televisions and LCDs. If you are in between a decision making dilemma right now, trust us and purchase a latest Sony Bravia. We assure you that you will not regret your decision.
Samsung, with the use of intellectual innovations in its products, has topped among the entire existence of old technological products. You call the name Samsung, and it gives you the most updated version of its every product…

The brand Samsung is known for decades and decades in the television manufacturing industry. In terms of television technology, Samsung is the only competitor Sony has got. Samsung has worked hard to reach at this point of providing perfect display machines.
Posted by : admin
Categories: TV