3G EVO Wi-Fi CLOUD Price in Pakistan | PTCL Wi-Fi Prices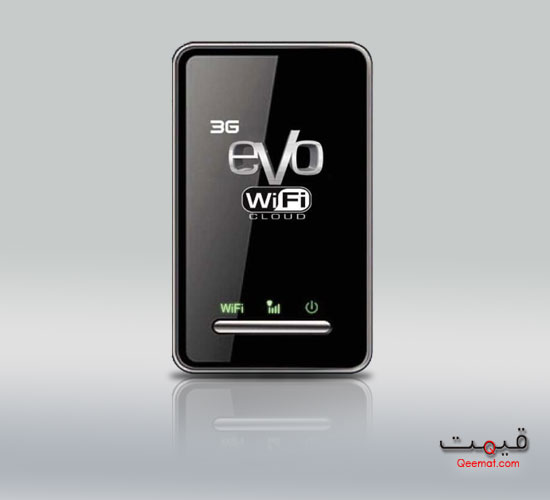 3G EVO Wi-Fi CLOUD Price in Pakistan | PTCL Wi-Fi Prices

Company :

Evo

Product Type :

Telecom Device

Model :

3G WiFi Cloud

Price In Pakistan :

Rs. 8,000

Additional Features :

Connect to 5 Wi-Fi enabled Devices simultaneously to the internet
3G EVO Wi-Fi CLOUD Prices

3G EVO Wi-Fi CLOUD Price in Pakistan

8,000 (Pak Rupee)
3G EVO Wi-Fi Cloud Packages

Unlimited (Monthly)

2,100 (Pak Rupee)
EVO Wi-Fi CLOUD Review
If you are tired of carrying a large number of Wi-Fi gadgets around, for staying busy online or just to be idly present every time and have a handful money in addition to needed, the luck has knocked the door. Embracing the Mobile Wi-Fi Hotspot technology is becoming more and more common in modern countries of the world. PTCL also initiated with the release of its version of a convenient 3G WI-Fi Device. The company named it PTCL EVO Wi-Fi Cloud and it electrifies the compromised speed, exceeds the limited access to particular device and breaks the bandwidth constraint.
The device setup relates to the PTCL EVO in a way that it allows to connect your mobile to internet at hyper speed of 3.1 Mbps around the clock. Coming to its distinguished attributes there is Wi-Fi router pre-installed within EVO Wi-Fi Cloud. This tells that instead of connecting the EVO device with your PC or Laptop to stream online, you can divide the same link among 5 Wi-Fi enabled gadgets in a specific sphere. In this way, you will actually have a Wi-Fi Hotspot in your car or pocket any time anywhere.
This seems to be a powerful gadget to have for internet surfers who stay very busy. Being an enthusiastic experience, it does not mean that there are no negative aspects to the service. The price is a bag of blend feelings because the cost of the bundle is identical to standard PTCL EVO wireless service, RS. 2000 for unlimited access at a hyper speed of up to 3.1Mbps, but the cost of device it self is a lot over the PTCL Dongle coming in at RS. 8000. Another thing you must be careful that charging limits to just 4 hours. Sometimes 4 hours is fairly reasonable but when considering it for lasting time, you critically have to think what occurs if the power source expires just when you badly need it.
On the whole, this device is for the tech zealots, who have to be flawlessly online with all their devices constantly, and would like it a gift for someone they wish to stay connected all the time. However if you are a budgeted user who has gotten by penalties with their annoying and too slow EDGE connection or a Dongle, this would not be a device you like to upgrade essentially. As far as personal use is concerned we recommend hold and see for a little time if the company decides for a price fall which we are pretty much sure to notice in the near future.
3G EVO Wi-Fi CLOUD Features
Get your own pocket-sized smartest Wi-Fi hotspot Device
One-touch Connectivity
Share your internet connection with friends, family, co-workers
Forget about cords and cables; just push a button
Connect at 3G speeds; universal Wi-Fi compatibility
Small enough to fit your pocket yet powerful enough to bring internet to 5 Wifi gadgets simultaneously.
The sleek design is easy to carry and looks good anywhere, from the board room to the coffee shop
Secure Password protected connection that lets you choose the people and the devices who access your wifi zone.
Wifi devices in the range of 30-40 feet from the Wifi Cloud can be connected to 3G speeds via the EVO Wifi cloud.
Posted by : admin
Categories: Qeemat