Honda Civic 2011 Price in Pakistan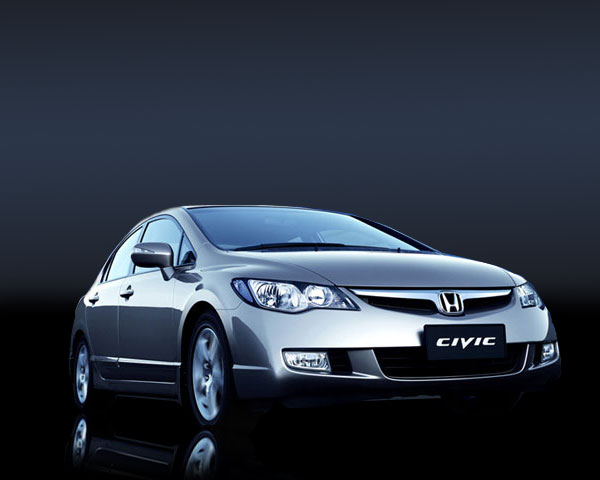 Honda Civic 2011 Price in Pakistan

Company :

Honda

Model :

Civic

Year :

2011

Engine Type :

Water-cooled

Colors :

Habanero Red, Polished Metal, Crystal Black, Bold Beige, Taffeta White

Transmission :

Manual, Prosmatec

Fuel System :

Multi-Point Fuel Injection

Steering System :

Rack & Pinion, Power Assisted
Honda Civic 2011 Prices in Pakistan

Honda Civic 2011 VTi Oriel – Manual Transmission

1,940,000 (Pak Rupee)

Honda Civic 2011 VTi Oriel – Prosmatec Transmission

2,018,000 (Pak Rupee)

Honda Civic 2011 i-VTEC Manual Transmission

1,748,000 (Pak Rupee)

Honda Civic 2011 i-VTEC Prosmatec Transmission

1,868,000 (Pak Rupee)
Honda Civic 2011 Review
Honda civic is one of the most loved cars in Pakistan. This car is known for its beauty and smart looks. Long awaited Honda Civic 1800cc model 2011 comes in Pakistani automobile market with great features, available in seven attractive body colors. The Honda civic 2011 price in Pakistan starts from some 17.5 hundred thousand rupees. Is it really an expensive machine to buy? Your answer may be in affirmative but not after you find what this great looking Honda comes with.
Honda Company has blessed this model with some of the hi-tech instruments which boosts the performance of your car yet staying the most comfortable car on Pakistani roads. Honda civic has wonderful features to cater the customers highest of the performance and satisfaction. A glimpse over the features may help you appreciate this car. Honda civic has been considered as the one of the fuel efficient cars world-wide. Multi-Point Fuel Injection Fuel Supply System enables your engine to increase its efficiency. Those were the old days when cars were installed with carburetors to control the fuel supply now the technology has handed over the responsibility to better performing electronic fuel injection system. It takes good care of fuel in your car's fuel tank and money in your pocket. High performance is promised through this hi-end fuel supply system and having this car you do not have to worry about mileage of your car.
Honda civic 2011 is available in both manual and automatic transmission. Of those you can choose one which suits to your lifestyle and need. Interior of the Honda Civic 2011 has features which make your driving experience perfect. These are Sun visor with vanity mirror, adjustable front center arm rest, air conditioning system, electrically retractable door mirrors, tilt adjustable telescopic steering wheel and multiplex meters. All these features sum up to a more relaxed and comfortable environment while driving your car.
Honda civic has always taken care of the safety needs of their valued customers. Supplement Restraint System is a great safety feature which consists of a flexible envelope designed to inflate rapidly during an automobile collision, to prevent occupants from striking interior objects such as the steering wheel or a window. Honda civic designers make sure that in case of even worst collision the occupants are not going to have a severe injury. This safety consciousness of Honda enhances the confidence of customers in Honda cars. The blend of performance, aesthetics and safety makes Honda civic the right choice for car users.
Honda Civic 2011 Pictures
Honda Civic 2011 Features
5 speed forward- 1 reverse Manual Transmission System
Cassette Player, CD Player
Power Door Locks
Power Windows
Power Steering
Multi-Point Fuel Injection Fuel Supply System
Seating Capacity 5 Person
50 L Fuel Tank Capacity
Body-Colored Bumpers
Dual Exhaust Pipe with Finisher
Tilt Adjustable Telescopic Steering Wheel
Keyless Remote Entry (Built into Key)
Air Conditioning System
Fuel Empty Warning
Door Open Warning
Supplement Restraint System (Airbags) (Driver & Front Seat Passenger)
Adjustable Shoulder Anchor (Front)
When a previous model of a car is so much popular and successful, it sometimes becomes different for the companies to launch a new model. People are in so much love with that previous model that they suddenly like to count discrepancies in the newer one. This was also true for the new Honda civic 2011.

With the unique, sleek and a better aero-dynamic design, New Honda CR-V is the best sedan shaped mini SUV. Honda designed this CR-V model with innovative features which make the driver and passengers feel more luxurious. The performance of New Honda CR-V 2011 2354cc is remarkable and extraordinary.

Honda Accord Sedan 2011 has been launched with a 2 years warranty and some more dramatic and impressive styles in Pakistan. The new Accord sedan offers the most spacious and comfortable inner cabin ever offered by an Accord. New Honda Accord Sedan 2011 is a 2354cc, 4-door, luxury sedan which cannot be compared…