LG Car Audio Price in Pakistan
LG Car Audio Price in Pakistan

Company :

LG

Product Type :

Car Audio Player

USB Play :

Yes, Available

Price In Pakistan :

Rs. 2,200 To Rs. 3,200

Colors :

Black, Dark Silver and Orange

Body Type :

Car Audio Or Car Speakers

Display :

Dual (14 Segment) Flip-Down TN

Timer :

Clock

Additional Features :

Woofer Ready and Opical Disc Player
Prices
Rs.Updated Soon (Pak Rupee)
LG Car Audio LAC3900N Features
Front Audio Aux in
Quick Jump
Woofer Ready
Slot-inType
Display Type TN (Optional)
Size1DIN
Battery (CR2025 (3V) Lithium)
Dual Display
Prices
Rs.Updated Soon (Pak Rupee)
LG Car Audio LAC5900N Features
Quick Jump
Dual Illumination
Mosfet 53Wx4
Woofer Ready
Display TypeCar Audio
Optical Disc Player
Display Items – Demo Display(Idle Time)
AMPType-MOSFETYes(53W)
Mute – Audio S/N90dB
FM3(FM1,2,3)
Supported AreaCIS,EU,USA,Latin ASIA
Power ConnectDIN PWR JACK
Output Poer (Max)53 x 4
Prices
Rs.Updated Soon (Pak Rupee)
LG Car Audio LAC6900IN Features
USB Host
Quick Jump
Dual Illumination
Flip-Down Type
Display TypeCar Audio
Display Segment(Seg Num.)14 SEG
Display Items – Demo Display(Idle Time)
Front Display English CIS Italian French Spanish German
Prices
Rs.Updated Soon (Pak Rupee)
LG Car Audio LAC6900N Features
USB Host
Front Audio Aux in
Quick Jump
Dual Display
Dual Illumination
10 EQ
XDSS Plus
Woofer Ready
White/Red Dual (White) LCD Back light Color
Battery (CR2025 (3V) Lithium)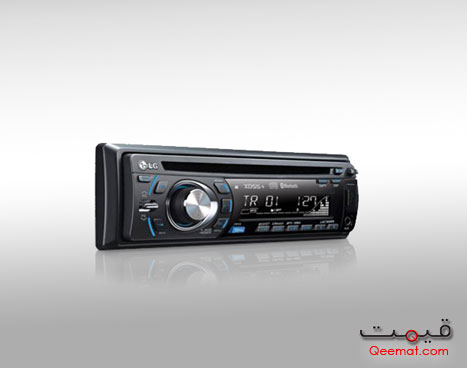 Prices
Rs.Updated Soon (Pak Rupee)
LG Car Audio LAC7900N Features
Bluetooth
Front Audio Aux in
Quick Jump
Dual Display
Mosfet 53Wx4
Sigma Station
Slot-inType
Woofer Ready
White/Red Dual (White) LCD Back light Color
Battery (CR2025 (3V) Lithium)
Prices
Rs.Updated Soon (Pak Rupee)
LG Car Audio LAC8900N Features
Bluetooth
Front Audio Aux in
Quick Jump
Dual Display
USB Host
Dual Illumination
Flip-Down Type
XDSS Plus
Woofer Ready
White/Red Dual (White) LCD Back light Color
Battery (CR2025 (3V) Lithium)
Prices
Rs.2,900 (Pak Rupee)
LG Car Audio LAS6540 Features
Car Speakers
4Way
PP Injection Woofer Cone
Orange Color Woofer
B.K Grill
Prices
Rs.2,700 (Pak Rupee)
LG Car Audio LAS6930 Features
Car Speakers
3Way
PP Injection Woofer Cone
Dark Silver Color Woofer
B.K Grill
Prices
Rs.2,200 (Pak Rupee)
LG Car Audio LAS6932 Features
Car Speakers
3Way
PP Injection Woofer Cone
Orange Color Woofer
B.K Grill
Prices
Rs.3,200 (Pak Rupee)
LG Car Audio LAS6940 Features
Car Speakers
4Way
PP Injection Woofer Cone
Orange Color Woofer
B.K Grill
LG Car Audio Review
In-car entertainment has made a lot of improvement and progress from the days when you were limited to cassette players or FM radio. At this time, advanced audio-visual technologies and extensively cultured entertainment preferences spell that cars can turn into mobile entertainment halls, or even mobile video theaters or establishments for children and families in the back seats. During rush hours after hectic day at work especially in Pakistan, music with high quality sound is medically advised as a much suitable remedy to reenergize and relax yourself. This entitles the need of a new car audio for your drive.
Not only the mind-relaxing factor, but now we have been witnessing the new cars with multimedia systems that can be connected with Facebook, Twitter and Google Plus. This means that in coming future we will be welcoming some most connected cars. The growth in entertainment industry has followed in the in-car systems occupying centre phase due to their versatility and efficiency. In-car audio system is continuously spreading out wider with the mean of attaining sustained upgradings and at this time you can entertain yourself with nearly an ideal in-car audio system without increasing your budget. LG Pakistan has brought forward the inexpensive but very convenient audio player for you.
LG is one of the innovators in car audio and stereo systems in Pakistan. The company has come a long way in its In-car entertainment as one of the most desired car audio unit. Every aspect of car stereo system from car audio to speakers, bass and MP3 connector is straightforward and trouble-free. You can easily find the audio player at your nearly located electronics outlet in Pakistan. The price of LG LAC3900N is also awesomely reasonable. So let's quickly see the features that make this audio system worth installing in your car.
The new LG car audio is Slot-In type with an appealing and stylish display, front Audio AUX In, Illumination and Dual Display. The player is capable of playing the media through USB, CD plus it is has Tuner with FM/AM. The Quick Jump is placed to simply and quickly search and play your song. This feature allows folder to folder and file to file access. MOSFET allows you to enjoy the most powerful sound with a high performance semiconductor chip combining excellent properties. The player combines the properties of built-in 4x53W MOSFET amplifiers.
Open face allows you to insert disks into the head and switch on your desired model according to your liking. The LCD comes with both white and red options with the Dual Display mode. You can look at a complete range of color schemes. Choose between two different display colors, white or red which suit with interior color. You will obtain a high appealing interior with Dual Display, something other car drivers will be green with envy of.
Posted by : admin
Categories: Sound